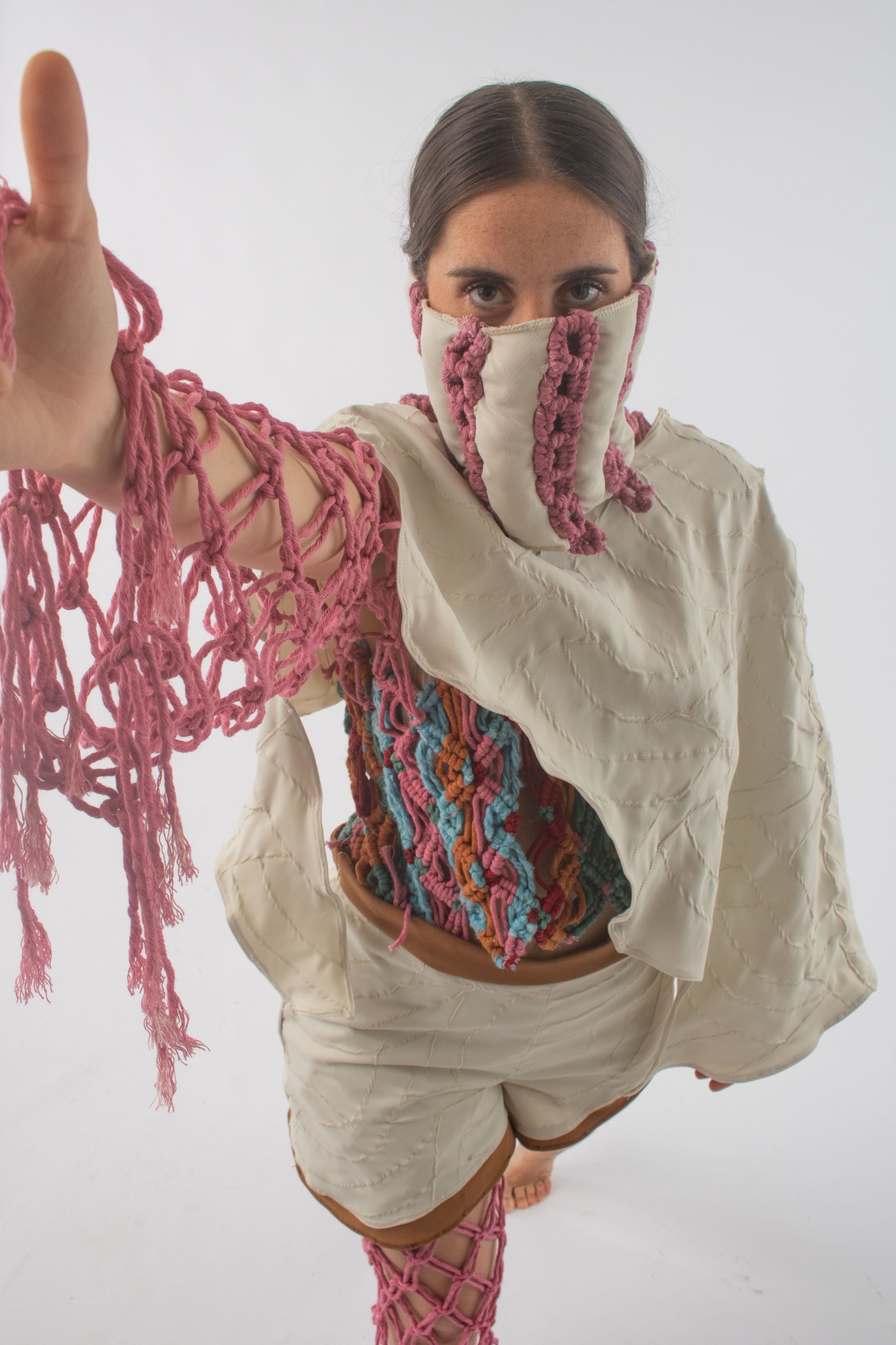 ← Back
Manifiesto Personal
Proyecto para la materia Diseño IV de la Carrera Diseño Industrial que parte de la exploración personal, el desarrollo creativo e identitario.
Diseño de una colección que tiene como objetivo la exploración personal y el desarrollo tanto creativo como identitario. La colección toma el nombre "Iter-Exploratio", caminos de exploración en latín, ya que busca contar una historia a través de la liberación y explotación de la creatividad, sin dejar de lado la racionalidad pero evitando que esta domine, mediante figuras envueltas con mucha cobertura y poca visibilidad, que de a poco se irán liberando y dejando ver su interior.
"En el momento que la expresividad se ve nublada por el miedo y los prejuicios, nos encontramos atravesando los entreverados y cautelosos caminos de la razón. Construidos para proteger y ordenar, lentamente irán develando las intimidades de una persona introvertida, sensible y creativa, llena de recuerdos, anécdotas y experiencias por contar y expresar."


Design of a collection that aims at personal exploration and both creative and identity development. The collection takes the name "Iter-Exploratio", paths of exploration in Latin, as it seeks to tell a story through the liberation and exploitation of creativity, without neglecting rationality but preventing it from dominating, through figures wrapped with a lot of coverage and little visibility, which will gradually be released and reveal its interior.
"At the moment that expressiveness is clouded by fear and prejudice, we find ourselves traversing the tangled and cautious paths of reason. Built to protect and order, they will slowly reveal the intimacies of an introverted, sensitive and creative person, full of memories, anecdotes and experiences to tell and express."

Colección Iter-Exploratio
Ilustración de la colección completa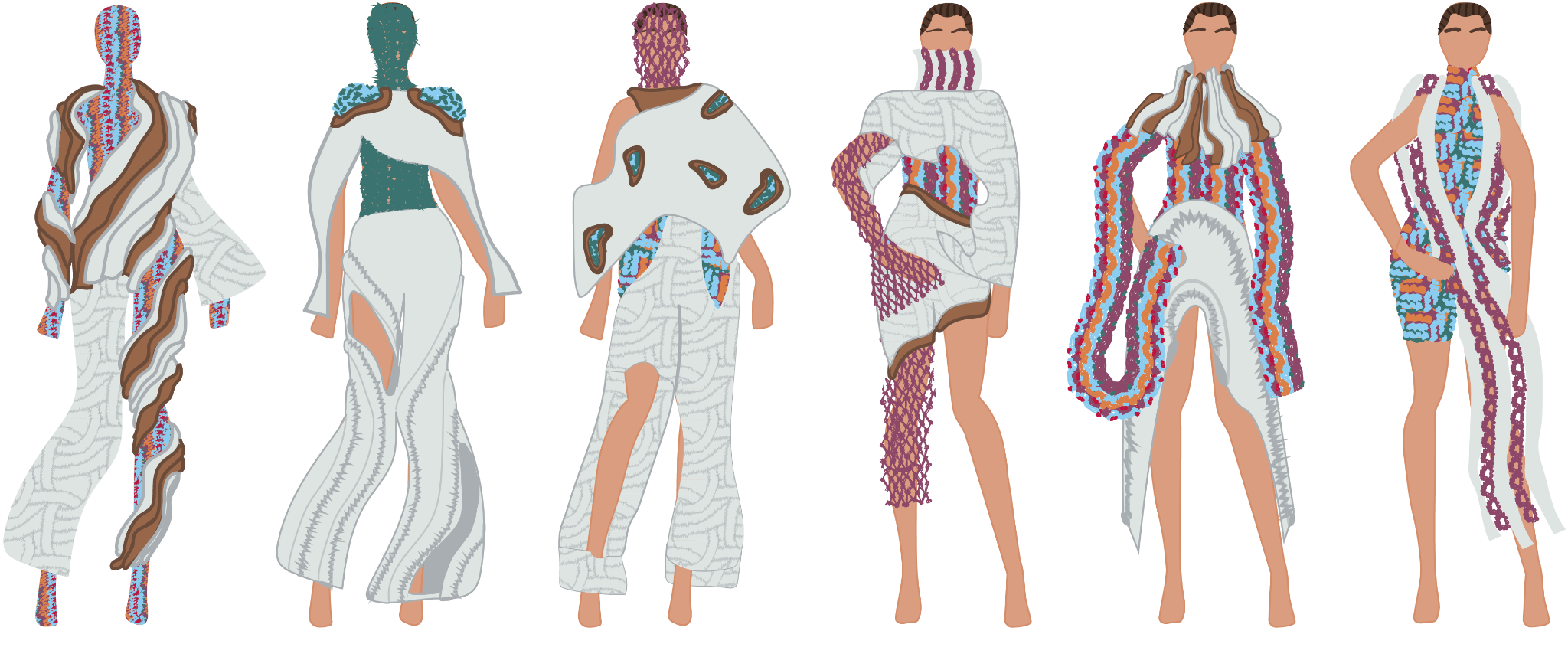 Fotografías
Lugar: Ayala Fotos, Montevideo, Uruguay
Fecha: Abril 2022
Fotografía: Felipe Mugerza
Edición: Felipe Mugerza
Modelo: Lia Conrad
Maquillaje: Natalia Moser
Estilismo: Luana Herrera
Diseños: Luana Herrera
Producción: Luana Herrera